The Moneysocket chat app can be accessed at socket.money/chat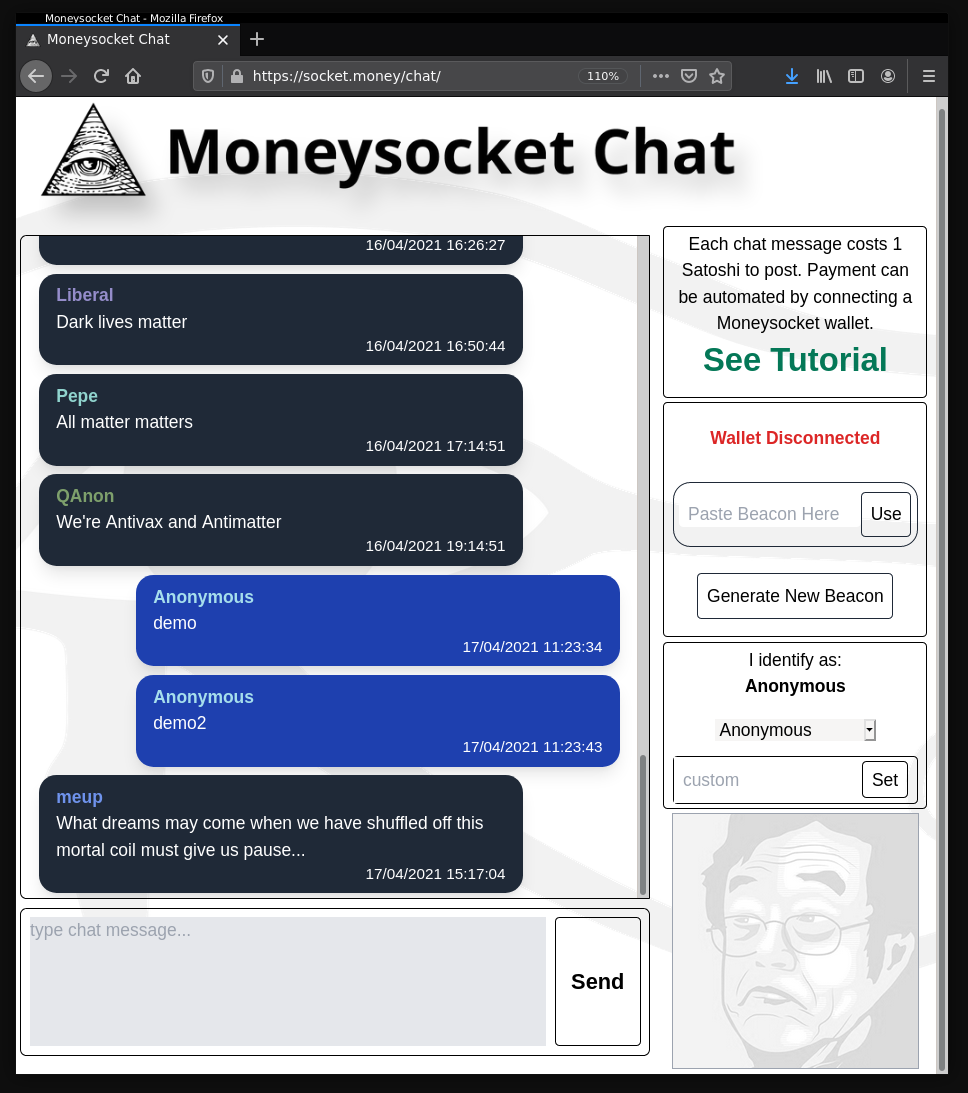 In this chat app, each chat message costs 1 satoshi. However, this would be awkward to pay with conventional Lightning Network wallets, since each payment requires manual actions. With Moneysocket, we can automate the payment and proceed to chat the way we expect in chat apps.
On the side panel of the chat app, click the Generate New Beacon button to start the connection process. It will display a QR code, but pause at the "Waiting For Rendezvous" stage.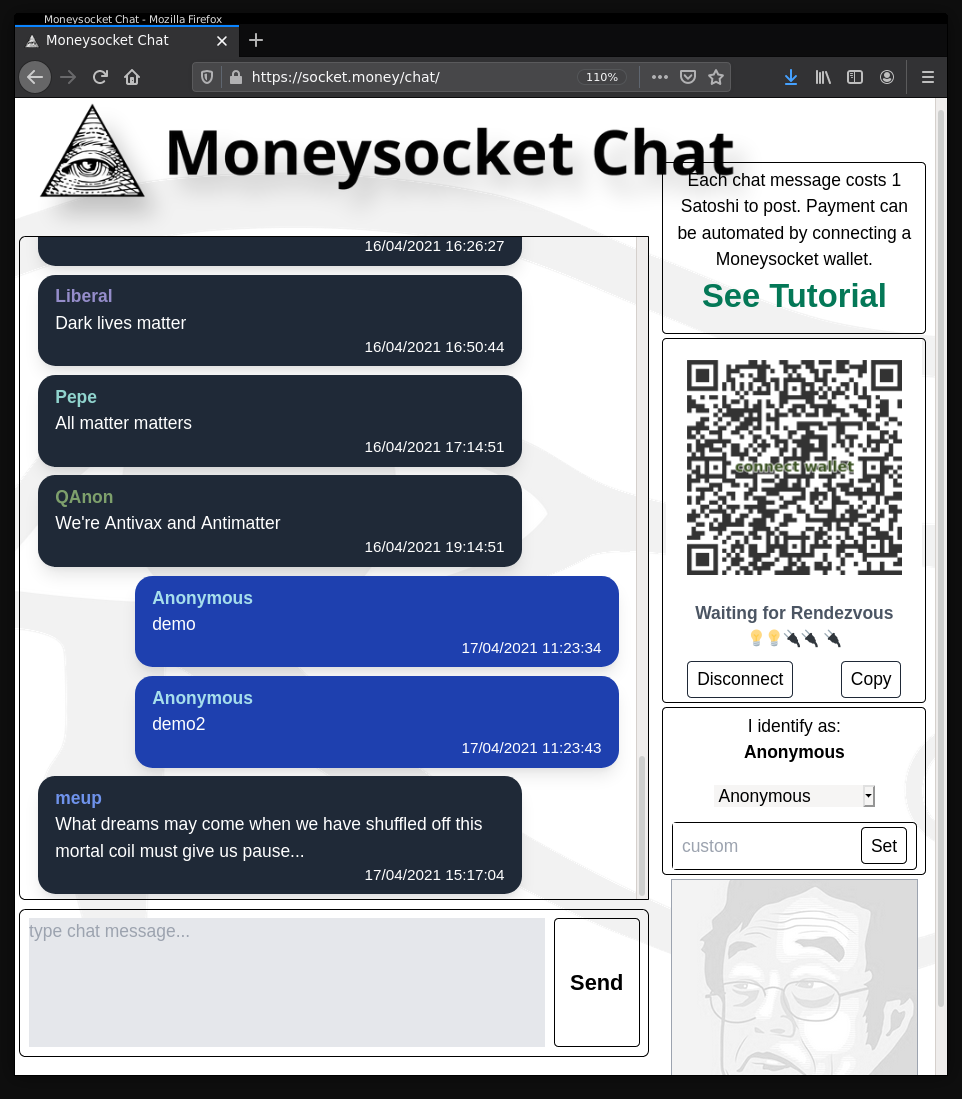 We must copy or scan this beacon value into the wallet to make a connection. On the wallet, click the App button in the top-left corner.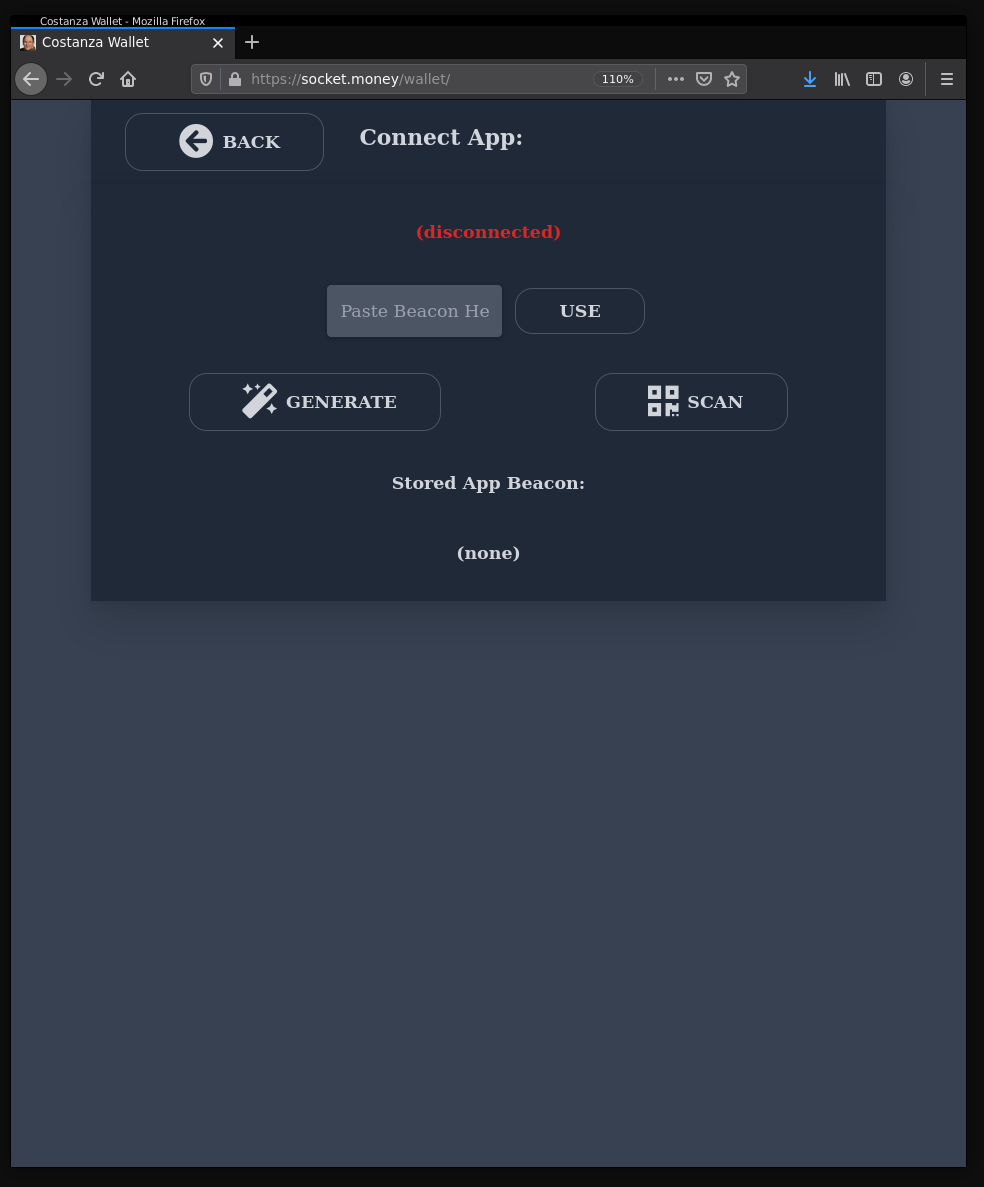 Either scan in or paste in the beacon value from the chat app. When the connection completes, the chat app should show a balance of 0.000 sats
The wallet should present the authorization dialog. We need to authorize a balance to be spendable through the connection. This prevents exposing your entire wallet balance.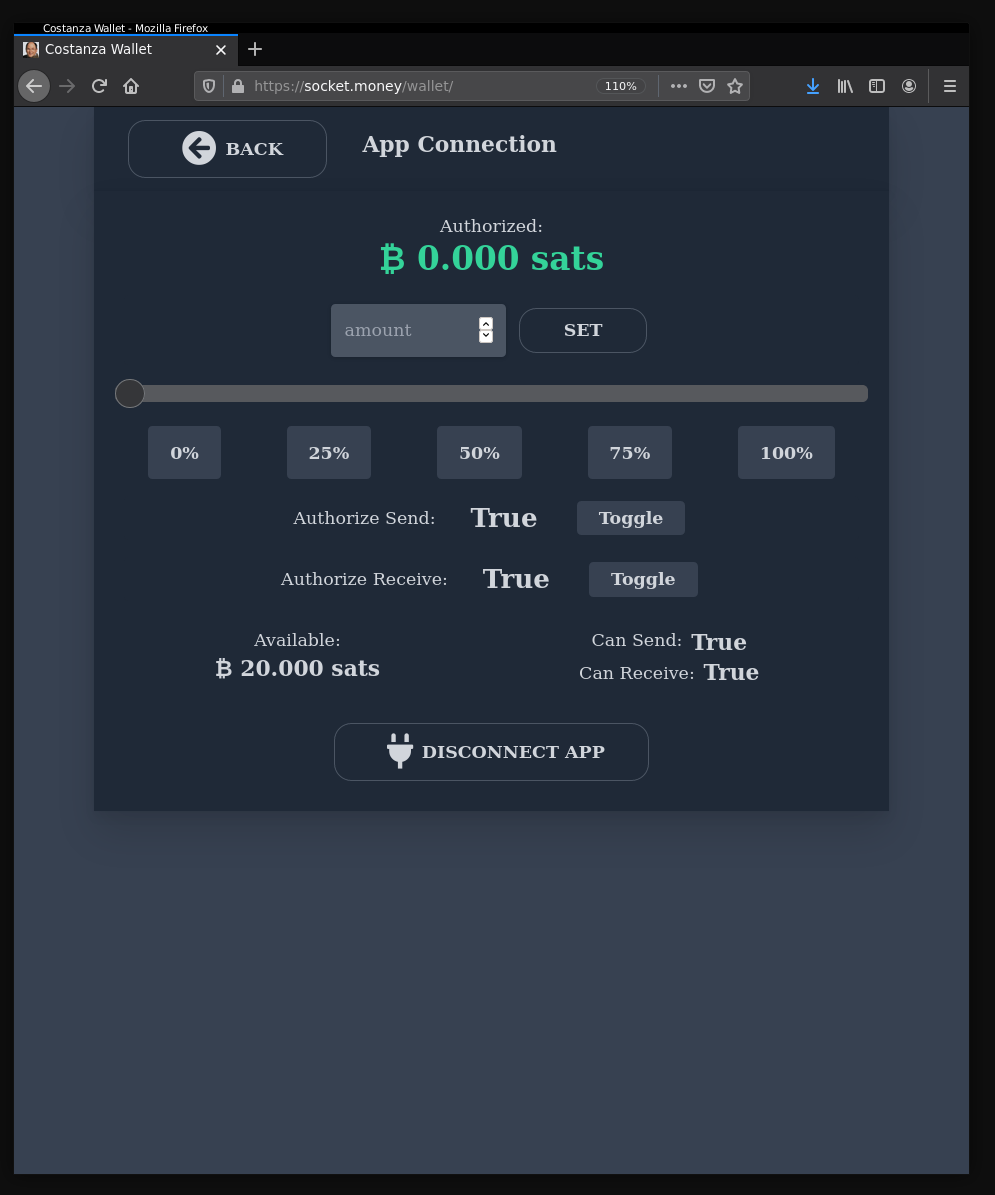 Select 50% and then press the Set button to authorize half of the available wallet balance.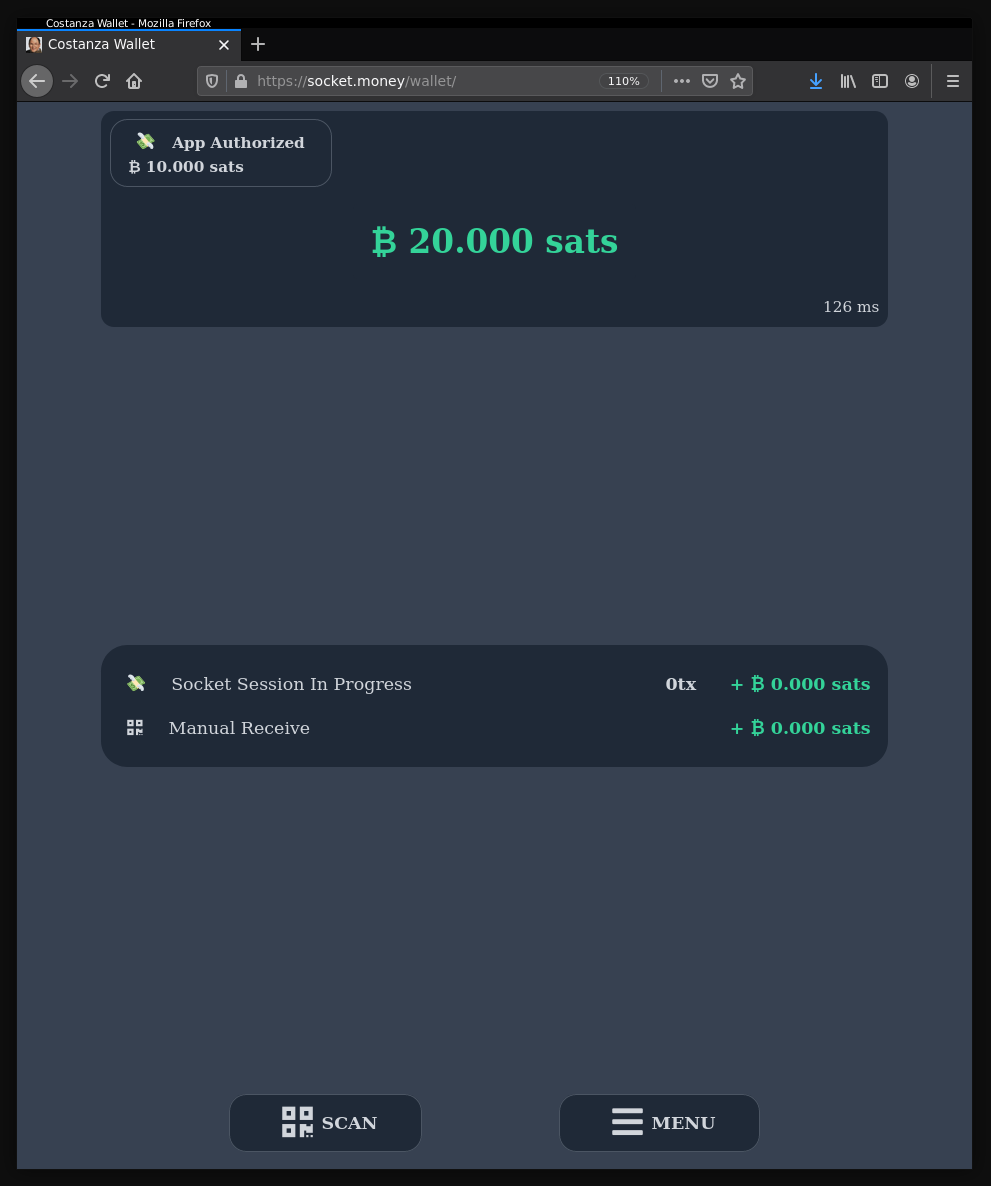 This authorized balance will also appear on the chat app on the side panel.